What We Offer
Approaching retirement is an unknown phase of life. Many wonder if they are ready, and if their understanding of their income is accurate and if they may be missing something. How to coordinate the various sources of income, and what the best decisions are, can be overwhelming, if you're not well informed. Federal employees have a robust benefits package, but these benefits must be properly understood when implementing. The FERS retirement system is effective when utilized to its full potential, and this course will assist in the knowledge needed at this critical time approaching retirement.

Pre-Retirement training for federal employees
The Pre-Retirement training for federal employees will clarify many complex topics in an easy to understand and enjoyable atmosphere. This one-day course will assist employees in understanding not only when they are eligible to retire, but how much their FERS pension may be worth, and if this is enough. This education will help ensure all are aware of additional sources of service time including purchasing military time and redeposits. Both Social Security planning and survivor benefit elections are subjects considered in an interactive setting. What to expect for the FEHB health insurance when retired, FEGLI group life insurance, having the FLTCIP long term care discussion, and Flex Spending Account FSA are all topics explained thoroughly.
TSP and the tax implications, and the various funds and their uses, withdrawal elections, eliminating lingering debt and securing monthly income gross versus net will be topics all effectively covered. Possibly the greatest memory aids are the real-life stories from those that have approached and went into retirement, and some of the mistakes they were prevented from making, due to their education in this course. Questions are not only welcomed but encouraged and used as excellent teaching aids in fully understanding the benefits in each segment. Attendees have access to the instructor's calendar post attending for any specific questions they have based on their own family's circumstances. The interactive and welcoming nature of the instruction will surpass expectations consistently.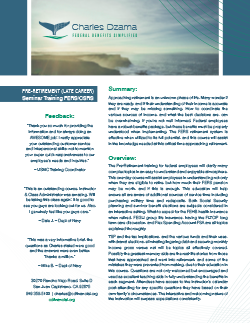 FERS Seminar Half-Day Packet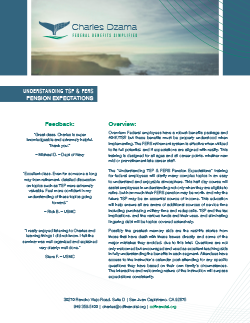 Prefer talking over the phone? Click below to schedule your complimentary phone call today!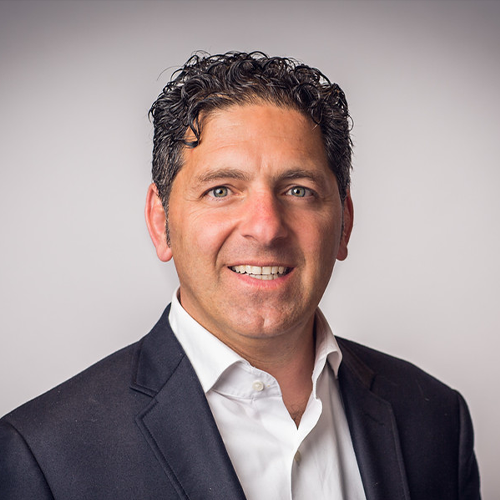 Have a question?
Fill out the form below to submit your question to CD Financial today!
Need More Info?
Schedule a Complimentary 15 minute Call
Ready to Take The Next Step?
For more information about any of the products and services listed here, schedule a meeting today or register to attend a seminar.